Here are some of my favorite pictures of Matthew: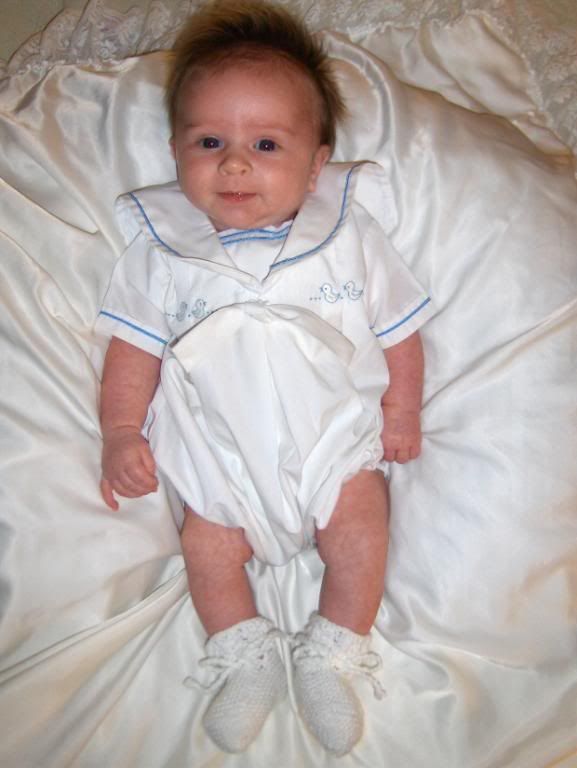 At two months old in his blessing outfit. It was his daddy's outfit and the booties were made by one of the ladies in our ward. (Thanks Lennie!)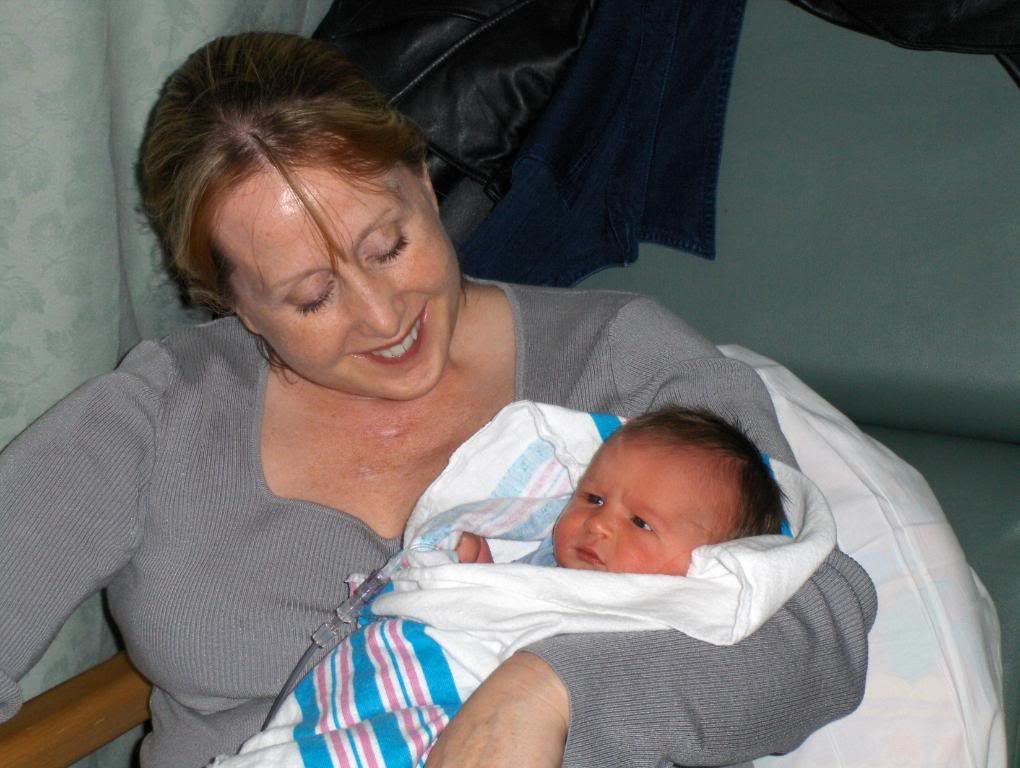 My mom holding Matt in the NICU.
Hanging out with Grampa.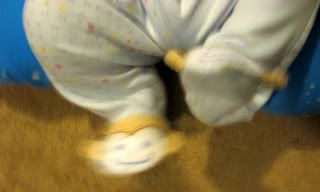 MONKEY TOES!
With GreatGrampa Gammon